Visit CFS at HRSG Users Group in Houston TX!
26th HRSG User's Group Annual Conference & Expo, February 12-14, 2018 at the Hilton Americas-Houston

The Annual Conference & Expo of the HRSG User's Group is the premier forum for the entire combined-cycle/cogeneration operator industry. With two decades of experience, our Annual meeting draws hundreds of attendees, and covers the entire range of challenges encountered with today's combined-cycle/cogen power plants, in topics such as operations & maintenance, retrofits, and HRSG inspections.

For 26 years running, the HRSG User's Group has been providing conferences with problem-solving Q&A forums, and timely, insightful presentations. Combined-cycle/Cogen plant performance has improved for members of the HRSG User's Group—the biggest, best, and original User group—serving our industry since 1993!

Our upcoming conference, February 12-14, 2018, will continue providing excellent training,with leading-edge presentations.

Our 3-day event will continue to focus on combined-cycle O & M. Earn CEU credits. ALL registrations include meals. First-time attendees will be handed a free copy of the HRSG Users Handbook when they arrive onsite. Be sure to book your hotel room through this link to get the discounted rate. It is good 3 days before, and 3 days after the conference, so enjoy Houston some more!

Optional Monday Workshop, 8-5pm

Workshop 1: Back to Basics in Combined-cycle O & M back by popular demand to introduce folks to all the fundamentals throughout the entire plant—from the gas turbine inlet to the exhaust stack. HRSG inspection is our specialty!

Including:
The Why's and Wherefore's of HRSG Materials. The metallurgy in our plants keeps changing! Keep up with the latest, from a leading member of the Code committees.
Basics of HRSG Design. Whether you're operating an existing HRSG, or specifying a new one, you'll benefit from this recap. Tubes, Evaporators, Economizers, and more.
Fundamentals of Selective Catalytic Reduction (SCR)
Steam Chemistry Basics. Get updated on all-volatile treatment, oxidizing environments, and FAC prevention HP Valves and Attemperators

Or, Optional Monday Workshop 2: The Future of HRSG O & M, Design, Commissioning and New Projects The future includes even faster startup and shutdown rates. Come talk about the future with our crowd of power producers, consulting engineers, EPC firms, equipment suppliers, and new project developers.

Including:
State of the Industry and Challenges Ahead
The Epidemic in Combined-cycle Construction Delays
Design Features for Fast-cycling Ops
Finding Qualified Craft Labor in our Workforce
Commissioning Practices for New Combined-cycle Projects

Main Conference, Tue 8-5pm, Wed 8-4pm, User discussions, case studies, and includes:
CFD Study of HRSG Flow. Learn how to boost the reliability of your HRSG using computational fluid dynamics.
Superheater Problems & Fixes. Reducing plant downtime due to superheater issues.
SCR Catalyst- Regeneration or Replacement
HRSG User's Experience with Film-Forming Amines.
HRSG Tube-sampling, Testing, and Evaluating Results

Food and beverage is included in all registrations. Don't miss our signature Welcome reception on Monday night
5-7:00 pm for great networking with awesome food and drink!


For 26 years running, the HRSG User's Group has been know for its hard-hitting Q & A sessions on combined-cycle O & M, while providing networking opportunities in a welcoming, engaging forum.

Don't confuse our conference with any other events in our industry. Ours is the biggest, the best, and the original! If you want to attend the time-tested HRSG conference that focuses on users, where excellent material, presentations and lessons learned are shared, we invite you to join us along with the hundreds of repeat attendees who help make this the only HRSG conference worth attending. If you have questions- contact Rob@hrsgusers.org or call (406) 582-8655

Our open forum fixes HRSGs! Most conferences in our industry schedule too many presentations, but HRSG User's Group Conferences accept only a handful of them, so that most of the agenda can be spent on our open forums, where real users with real problems, raise their toughest technical questions. Our entire assembly of other users, consultants, and suppliers, pass the microphone around the room to brainstorm the problems, and solve them.

Open to all The HRSG User's Group is an industry leader among user groups serving this sector of the market in that ALL conference and workshop sessions are open to users, consultants, and manufacturers alike. This provides the broadest possible perspective and experience base for combined-cycle/cogeneration HRSG training. The HRSG User's Group reserves the right to determine the registrant's eligibility.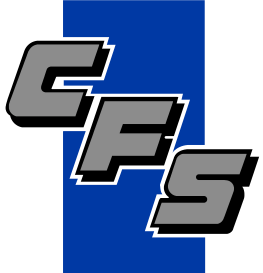 Contributors: CFS Sales